Details
¤ CATALUNYA / CATALONIA is much more than ~♫~♫ Barcelona!!

♣ Sustainable surfing and hosting, tourism with respect to local cultures and the environment
-Please, for Couch, Roommates & Work in Barcelona, go here
=Tourism in Barcelona
=Plànol de la ciutat de Barcelona
=Barcelona Council

Some Recommended Places to Visit around Catalonia:
=Montserrat
=Poblet
=Terres de l'Ebre
=La Vall de Núria
=Castell de Gallifa (Santuari ecològic).

¤ Wondering what to do or visit once in Catalonia?
¤ Traveling round Catalonia
¤ Hiking around Catalonia
=Viatges (Trips)
¤ Fires i festes comarcals. Cuina Catalana i Ecologia
♫ Agenda de Concerts als Països Catalans

By Train
By Bus

* The International Association for the Exchange of Students for Technical Experience
* Studies in Catalonia
* Businesses in Catalan
* Escola de Pastors (Shepherds' School)

~♣ Who has visited and has loved Catalonia? Miguel de Cervantes, George Orwell, Albert Einstein, Dietrich Bonhöffer, Woody Allen, Bruce Springsteen, Barack Obama.
Noam Chomsky wrote his first article at age 10 about the fall of Barcelona in the Spanish Civil War.




~WE LOVE ...AND WE LOVE CATALONIA
~ESTIMEM ...I ESTIMEM CATALUNYA
When one visits Castalonia or anywhere, it's a good idea to try on understanding before the place, the country, its roots and its people.
Some famous Catalonians

Some related CS groups:
~ Parlem català! (Let's speak Catalan!)
~ Catalanspeaking lands are in different European States: Spain, France, Andorra and Italy
~ "New Catalonians" (Immigrants and Foreigners in Catalonia)


Els Minyons, Les Castellasses (castellers)

~ "Castellers" (Human Tower-Builders), amazing great Catalan tradition
~ Sports in Catalonia
~ Pirineus / Pyrenees (For trekkers, hikers, climbers...)

~ Northern Catalonia (Rosselló/Roussillon) under French Administration
~ Perpinyà
~ Vallès Occidental
~ Osona (comarca)
~ Berguedà i Pedraforca
~ Costa Brava
~ La Franja de Ponent

~ Against Sadism and Cruelty: Catalonia bans Spanish Bullfightings
~ Barça (Barcelona C.F.)
Join in, you're invited!


♣ Catalans a la diàspora
♣ A Tolosa de Lengadoc (Toulouse)
♣ Centre Català de Lausana (Suïssa)
♣ Casal dels Països Catalans a Califòrnia
♣ Casal Català de Califòrnia
♣ Casal dels Països Catalans de Toronto
♣ Maison de la Catalogne - París
♣ Casal català a Kàtmandu
* Friends of Catalonia - Nova York
* Federació Internacional d'Entitats Catalanes
► Cercle d'Agermanament Occitano-Català
► Casal d'Europa del Berguedà


Montserrat This Group belongs to the CS Environment & Native-Friendly Network. For Cultural Respect and Protection of Indigenous People's Rights.


More reports about Catalan people:

~♫~
"Cant dels ocells" (Birds' Song) , a Folk Catalan Song: Pau Casals at U.N. Day
~♫~ "That such a distinguished dance (Sardana) shows the way of being of the Catalan people, it must be known by other nations. It is a work of art twinned with a sport" (Albert Einstein, 1923, collected in" The Sardana, III, J. MAINAR, Jane A. and J. Miracle). "Aquesta dansa tan distingida (la sardana) demostra com és el poble català; hauria d'ésser coneguda de les altres nacions. És una obra d'art agermanada amb un esport" (Albert Einstein, 1923, recollit a "La Sardana", III, J. Mainar, A. Jané i J. Miracle).
♦ La Sardana in English
♦ La Sardana a TV3
♦ Aplec Internacional de la Sardana
♦ Associació per la Difusió del Folklore



Sardana, Catalan National Dance & Musics


♦ Catalonia explained in English
♦ Catalonia for Brazilians (in Portuguese)
♦ Catalonia introduced by/for Japaneses
♦ La lengua catalana explicada en español
"Catalan is not and never has been a language of imposition: no dictatorship has ever imposed the Catalan" (Joan Tudela. From the book "Language and communication, a hundred reasons to live in Catalan").

The Catalan is the 8th Language around the Blogsphere, the 10th in translation, the 14th more used at Google, the 15th at Wikipedia, the 20th in edition, and .cat is considered as the 2d surest in the World ('Balanç de Política Lingüística 2004-2010').

El català és la llengua pròpia i oficial de Catalunya i d'Andorra, és d'obligat coneixement. Com a pròpia, el català és la llengua d'ús normal d'aquest grup.
La llengua occitana, denominada aranès a l'Aran, és la llengua pròpia d'aquest territori i és oficial a Catalunya; i també s'utilitza en aquest grup.

English: Catalonia's own language is Catalan and is official in Catalonia. As such, Catalan is the language of normal and preferential use of this group.
The Occitan language, known as Aranese in Aran, is Aran's own language and is official in Catalonia; and is also used in this group. The English, as a common language in CS, can be used in this group.

Free Multilingual Translator

♦ In Catalan, please, thank you!
♦ Juan Carlos Moreno, catedrático de Filología de Madrid
http://www.youtube.com/watch?v=d4B6Hu3z-4A


* "Los catalanes son los judíos de España" = "Catalonians are Spain's Jews" (Pio Baroja, Spanish writer) ("A good scapegoat is nearly as welcome as a solution to the problem").
* Propuestas críticas con Catalunya
* Let's fight against Catalanophobia (Anticatalan Racism). "Estem farts de demanar perdó per existir" = "We're fed up with to ask perdon because of existing" (Joan Fuster).
* "¿Quién puede defender que los estudiantes catalanes reciban sólo el 5% de todas las becas del estado y los estudiantes de Madrid reciban el 58%?" (David Garcia, "La Vanguardia")
http://minnc2010.wordpress.com/



2 Millions of Catalonians for Catalonia's Independence, watched from a window of a Gaudí's building in Barcelona Center

~ "Sense la independència no hi ha possibilitats de crear a Catalunya una política justa, honesta i regenerada" "No independence (from Spain), no chance to create in Catalonia a just, honest and reclaimed Government" (Antoni Gaudí, Architect) Gaudí at CS Groups
~ «Los corteses catalanes, gente enojada, terrible; pacífica, suave; gente que con facilidad da la vida por la honra, y por defenderlas entrambas, se adelantan a sí mismos, que es como adelantarse a todas les naciones del mundo» (Miguel de Cervantes en «Persiles y Segismunda», llibr. III, cap. XII).
~ "Parece estar aquella nación (catalana) a mil leguas de la gallega, andaluza y castellana" ("Cartas marruecas", de José Cadalso, segle XVIII).
~ "Tenía en aquellos tiempos la nación catalana muy grande comercio en todos los reinos de moros de África, y en todo el imperio de Constantinopla y en las regiones de Siria y Egipto" (Jerónimo de Zurita, 1512-1580).
~ «Qual poble és en lo món que sia així franc de franqueses e llibertats ni que sia així liberal com vosaltres?» (El rei Martí l'Humà als catalans, s. XV).
~ "La ordenación constitucional de Cataluña alcanzó en el siglo XIV una modernidad que asombra y un sentido de respeto a la libertad humana que bien podemos anhelar en el siglo XX" "Es que las libertades eran tan catalanas, tan entrañadas en al alma colectiva, tan peculiares, que solamente las gentes de Cataluña podían entenderlas y guardarlas" (Francisco Elías de Tejada, «Historia del pensamiento político catalán»).
Catalunya, el primer Parlament medieval europeu. El parlamentarisme medieval, com explicava Pau Casals a l'ONU, nasqué a Catalunya gràcies al cristianisme pacifista de "les Treves de Déu"
~ "No hi ha països petits. La grandesa d'un poble no ve mesurada pel nombre que el formen, igual que no mesurem la grandesa d'un home segons la seva estatura" (Victor Hugo, 1802-1885, pintor i escriptor romàntic francés).
~ "Per a defensar les causes nobles ja hi ha molts d'homes, però Catalunya només ens té a nosaltres" (Francesc Macià, President de la Generalitat).
* News Catalonia
* Help Catalonia



Barretina (Catalan Capel)

CATALAN HISTORY:
* Audios of History by Catalunya Ràdio
* Catalonia XXth Century and Migrations
* "Auques", "The Catalan Legend of Otger Cataló" in 8 different Languages
* "Homage to Catalonia", by George Orwell
* Història de Catalunya
* C. Columbus was Catalan:
http://www.loveforlife.com.au/node/5283
http://www.columbiamissourian.com/stories/2004/08/10/columbus-heritage-put-under-scrutiny/
http://redescobrint.blogspot.com/2007/05/lapropiaci-del-descobriment-damrica-una.html
http://puignero.8m.com/webColom/mentida.html
http://www.vilaweb.cat/www/noticia?p_idcmp=2801510
* Catalan History: Succession War in Europe and in Catalonia, the Catalan "11th September"
¤ At C.S.: Civil War Memorial

Notícies:
¤ Nació Digital
¤ Vilaweb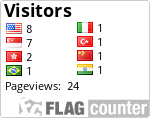 Members: 1037
Sub-Groups: 119
Members in Sub-Groups: 78134
Posts: 1241
Created: Dec 16, 2005
Type: Public
RSS
To post in this group you must become a member. Just click the 'Join Group' button.