Details
W E L C O M E!!!!!: .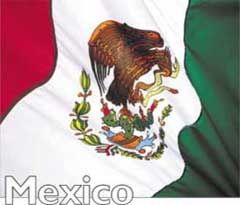 This group is for family friendly people.
Single with children, couples with or almost with children, people living with brothers, sisters or parents together, married couples, divorced fathers and mothers, people alone but willing to invite families at their place.

The family welcome group is for people with family in broad definition of family, who is ready to share time, couch and even food with other families. People who travel with their family are always welcome.
By Czeslaw, Lieke and Alwin Family welcome group members.


It is a subgroup of Family Welcome Group, I joined it since February 16, 2008, I think it is a great idea and I want to extend this concept to Mexico you can comunicate in spanish, practice your english or teach us whatever language, exchange ideas for your travel in Mexico, organize meetings for to have a good time with families from our wonderful world.

I think, each family is unique......

Este grupo es para familias con gente amigable, solteros con niños, gente viviendo con hermanos, hermanas o padres, parejas casadas, padres o madres divorciadas, gente sola pero dispuesta a recibir familias en su casa.

Gente con familia en un sentido amplio del concepto Familia, quienes estan listos para compartir tiempo, su sillon e incluso comida con otras familias, aquellos que viajan con sus familias son siempre bienvenidos.

Esto fue escrito por Czeslaw, Lieke y Alwin miembros de Family welcome group.

Este es un subgrupo de Family welcome group yo soy miembro desde el 16 de febrero de 2008, pienso que es una gran idea y quiero extender este concepto a Mexico donde podras comunicarte en español, practicar tu inglés o enseñarnos cualquier lengua, intercambiar ideas para viajar en México, organizar reuniones para disfrutar del tiempo con familias de cualquier parte de nuestro maravilloso planeta.

Pienso que cada familia es unica....


Members: 30
Posts: 23
Created: May 5, 2009
Type: Public
RSS
To post in this group you must become a member. Just click the 'Join Group' button.