Details
http://www.carnavaldebarranquilla.org






Barranquilla is the most cosmopolitan city of Colombia, where the biggest and varied influence of foreign communities, in addition to that of the regional environment and the interior of the country, is most visible.

This has made it a multicultural city, which thanks to the contribution of ethnic cuisines, and the wide repertoire of tastes, recipes, and peculiar ingredients from each of these
immigrant towns, has become a rich culture of flavors.

Such influence can be seen in the existence of a wide number of excellent quality restaurants, which extend a varied gastronomic offer, making the capital of the Atlántico a gastronomic destiny one just can't miss.

El departamento del Atlantico, Bañado por el río Magdalena, al este, y el Mar Caribe, al norte, un rincón de paisaje tropical. Centros artesanales, extensas playas, el mejor escenario deportivo del país, el espectáculo maravilloso que ofrece Bocas de Ceniza y pues lo obvio la realización de la fiesta más representativa de la Nación en la capital - Barranquilla. EL CARNAVAL DE BARRANQUILLA

Todos los pueblos del Atlántico poseen un atractivo particular.

Las playas del balneario de Puerto Velero, a 30 minutos de Barranquilla, se han convertido en un moderno y sofisticado destino turístico que brinda, además de una belleza natural en sus paisajes, espacio ideal para la práctica de deportes náuticos como: vela, kitesurf y wingsurf.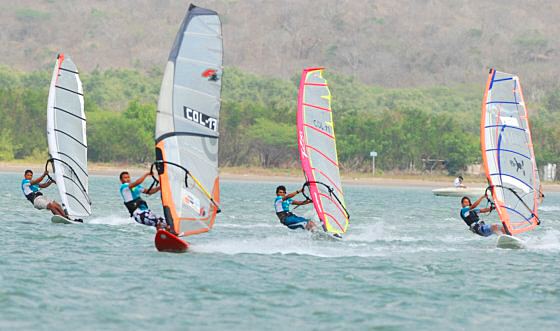 Museo Romantico:
Dirección: Cr 54 59-199
Teléfono: 344 4591

Web: www.museoromantico.com
E-Mail: fundacionmuseoromantico@hotmail.com
Precio: Adultos $5000, Niños/Estudiantes 3000
Horario: lunes a viernes: 9:00 a.m. - 12:00 p.m y 2:30 p.m - 6:00 p.m; sábados con cita previa

Museo de Arte Moderno:
Dirección: Cr 56 74-22
Teléfono: 360 9952
Web: www.tradelinkweb.com/MAMBQ/
E-Mail: mambq@yahoo.com
Precio: Según Exposición
Horario: lunes: 3:00 p.m - 7:00 p.m, martes a sábados: 9:00 a.m - 1:00 p.m - 3:00 p.m - 7:00 p.m; domingos cerrado

Parque Cultural del Caribe:
Dirección: Cll 36 46-66
Teléfono: 372 0582
Web: www.culturacaribe.org
E-Mail: comunicaciones@culturacaribe.org
Precio: Público general $8000; Niños/ Adultos mayores de 60 años $6000
Horario: martes a jueves: 8:00 a.m - 5:00 p.m; viernes:8:00 a.m - 6:00 p.m; sábados, domingos y festivos:9:0 a.m - 6:00 p.m ( los lunes y martes despues de festivo el Museo no abre al público)






Museo Antropologico:
Dirección: Cr 54 cll 68 esq.
Teléfono: 358 8489
lunes a viernes: 8:30 a.m - 11:45 a.m - 2:30 p.m - 5:45 p.m; sábados con cita previa


Members: 294
Posts: 15409480
Created: Dec 18, 2012
Type: Public
RSS
To post in this group you must become a member. Just click the 'Join Group' button.