"Intro" opening. Art and music.(Gallery: 87-89 Poblenou )
New art space in Poblenou is opening its doors this Thursday with an
eclectic roster of local artists and DJs..for free. I'll be there from
19:00 onward.. If anyone is interested in joining hit me up :)
Checkit:
VIDEO:
http://www.youtube.com/watch?v=1r0Sp_oI8Ks&feature=player_embedded

Thursday
7:00pm until 11:00pm
joan d'austria 87-89 1º, Barcellona
It has been known for some time that the area of Poble Nou is on the rise,
with Glories, the future design hub closing in on its deserted
warehouse spaces, the area will soon be a thriving district of art
houses, galleries and shiny high rise buildings as Barcelona pushes
forward towards its new look arts haven.
If anything is to set the standards for the street art in the area, then this is the event. 12
reputable artists from different parts of Spain and further afield
bring their work together to form an exhibition of enlightening
prospects. Go and check it out.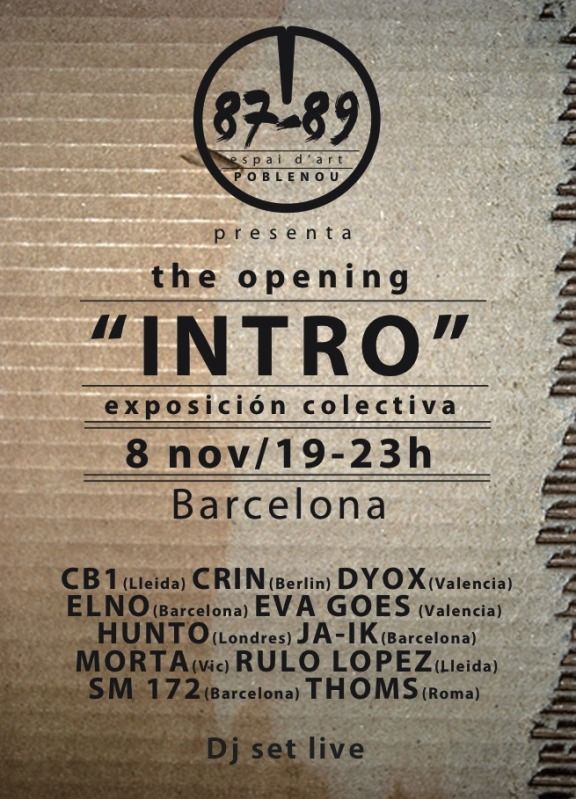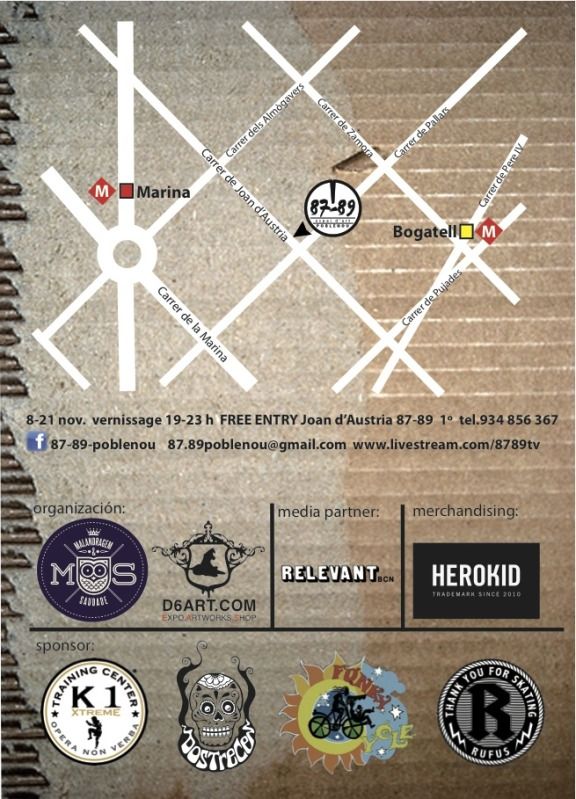 FACEBOOK INVITE:
http://www.facebook.com/events/459355057450331/

***